2021 Honda Accord vs 2021 Toyota Camry
2021 Honda Accord vs 2021 Toyota Camry in Castlegar, BC
The Honda Accord and Toyota Camry are two of the most iconic and beloved midsize sedans on the market, and with their 2021 models now available, what better time than now to compare them? Glacier Honda is thrilled to feature the latest Accord in our new inventory, and we're proud to report it gets the nod over the Camry in more ways than one. If you're based in Castlegar, BC or any of the nearby areas of Nelson, Trail, Creston, Osoyoos, Fruitvale, or Grand Forks, find out how our Honda sedan emerges victorious in the Accord vs. Camry battle below, and feel free to contact us for more information.
 2021 Honda Accord Interior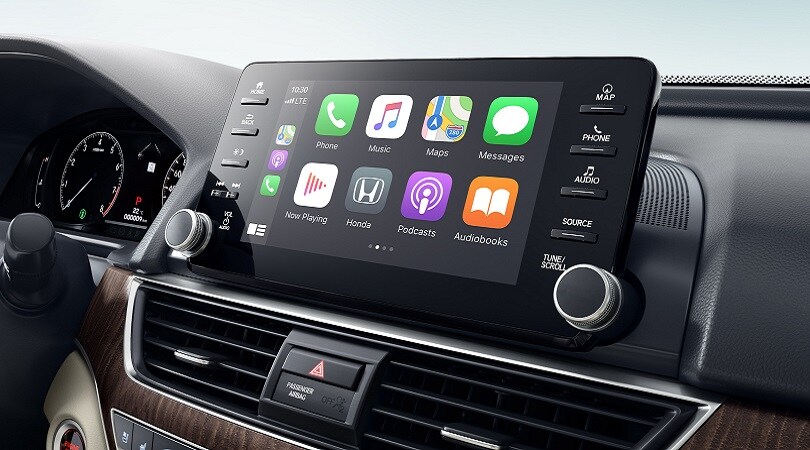 As for its interior, the Accord gets the nod over the Camry yet again, as it boasts plenty of room for both front and rear passengers and all the creature comforts you'd want in a modern sedan. In addition to soft-touch materials and standard leatherette-fabric combination seats, this new Honda model also comes with dual-zone automatic climate control, heated front seats, a leather-wrapped shift knob, and lumbar support in the driver's seat. The Toyota Camry, on the other hand, is comfortable enough, but its interior remains a little bare in terms of amenities, as many of its more compelling materials and comforts come at a premium while the Accord offers them as standard. If you'd like to make the 2021 Honda Accord and all its comforts yours, you can shop from home with Glacier Honda, and we'll always be available to help you through your purchase.
 2021 Honda Accord Exterior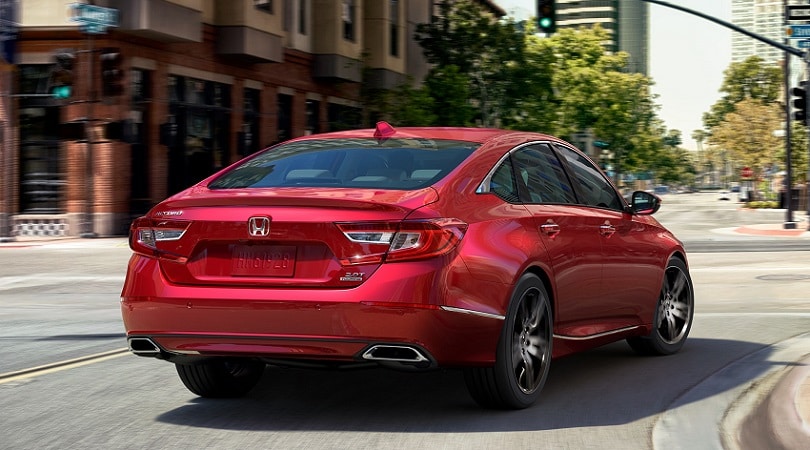 The new Honda Accord further separates itself from the latest Toyota Camry with its looks and comforts. Resting on aluminum-alloy wheels, this 2021 Honda sedan hits the market with LED lighting, stylish bodywork, a stunning chrome grille, and available chrome door handles. Indeed, the latest Accord makes a head-turning statement, but we can't say the same about the new Camry. This Toyota sedan's exterior design has been met with a divided reception, as it includes a rather underwhelming front end and lacks more than a few style points.
Performance Comparison
These two sedans may be comparable in terms of horsepower, but that doesn't mean they are in terms of performance. The 2021 Honda Accord packs a standard 1.5-litre turbocharged motor with 192 horses and a continuously variable transmission that operates smoothly. This year's Accord lineup also offers a 252-horsepower engine for thrill-seekers, while those craving that kind of pep in the Camry will have to splurge on its top trim. Whichever powertrain you prefer, you'll enjoy optimal reliability, crisp handling, and responsive steering at the wheel of the 2021 Accord. As for the Camry, this long-running sedan's brawn is respectable, but its acceleration is sluggish, its brake pedal is a tad too sensitive at low speeds, and its fuel economy trails the Accord's.
Tech & Infotainment
When it comes to infotainment and connectivity, no sedan meets your needs like the new Honda Accord. This midsize model's touchscreen is as user-friendly as they come, with wireless Apple CarPlay and Android Auto compatibility coming standard to keep you connected at the wheel with ease. Bluetooth and USB connectivity are both standard across the 2021 Accord lineup, with Wi-Fi hotspot capability available to those who prioritize a comprehensive tech suite. The Toyota Camry, by comparison, offers an infotainment system that's easy enough to use, but a little short on features. Indeed, the 2021 Camry's standard suite offers the bare minimum, and its available nine-speaker audio system pales in comparison to the new Accord's 10-speaker premium offering.
If you'd like to trade in your current vehicle before making the 2021 Honda Accord yours, we'll be happy to take it in and work it into your deal. Once you've obtained a value estimate with our online trade-in appraisal tool, you can visit Glacier Honda, where we'll be happy to work with you to settle on a price before helping you make the latest Accord yours.
2021 Honda Accord Inventory in Castlegar, British Columbia